The technological revolution has shifted almost every industry towards integrating information technology into its operations. The demand for the most cutting-edge solutions increased the demand for software developers and engineers thus increasing the potential for new companies and entrepreneurs. Start-up companies rose in popularity to fill the market gap or as a response to the deficiency of the current products.
If you want your startup to be successful, it requires careful planning. In this article, you will find some guidelines on how to start a tech company.
1. Build, validate and presell your MVP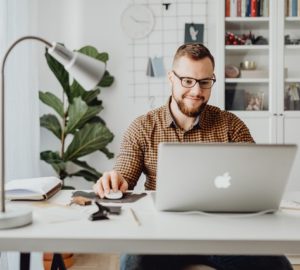 What is a minimum viable product? It is basically the basic version of your product offering as few features as enough to enable the customers to use it so they can provide feedback for further development. Take into consideration the overall idea, target customer groups, and the reasons those customers would want your product. If your product actually provides the solution to the given problem and in doing so improves people's lives you can determine its value and prepare a sales pitch.
2. Consider competitive products
If there is a similar product in the market, the advice is to think about its features and compare it to your product. This can even give you an advantage since you can improve what lacks or add a bonus feature to get you ahead of the competition. Also, consider the market itself – if it's big enough and there are similar products, it means the demand exists and your product is valid.
3. Business skills
Even if you have the best possible product, the chances of success are slim if you don't know how to run a business. You need to understand the basic workflow and identify the model that will work for your business best. Of course, you will need a good team to pull everything off.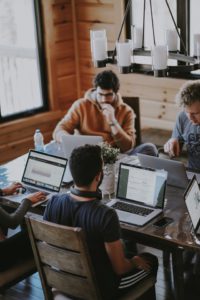 4. Build the best team
Hire motivated, energetic people who believe in your idea and are willing to commit and work hard to see it succeed. In addition to software developers, you will need an accountant, a marketing team, and someone to run the operations.
5. Gain customers
Assuming your budget is limited, you cannot opt for wide-reaching paid campaigns. However, don't take this as a disadvantage. There are small-scale affordable campaigns and you will need to roll your sleeves up and get things done manually. You can find the target groups online and communicate your message. There are many online communities you can reach out to and advertise your product. Be patient as you need to start small. Your community will grow in time and so will the customers' feedback. This leads to a perfect opportunity to improve the product to fit the needs of both current and future users. Ultimately, it will make your product stand out and help you build a brand.
6. Have a backup plan
As in any business, young companies are always at risk of failure. For this reason, it is crucial to have someone who can assess and manage risks. If you are prepared for all the possible scenarios, you can always bounce back and switch to plan b. As long as there's a plan and you are focused on the vision, the road to success is shorter.