Teaching teenagers and adults is a challenge of its own, but they can respond to a normal conversation and you could change topics and arrange classes in so many ways. Children, on the other hand, react differently, depending on their age. You must plan your classed accordingly, with that in mind.
Math is a very interesting subject to teach to children and they might not respond well to the dry challenges and "learn these formulas" direct methods. What helps is a good puzzle. Here are some math puzzles to consider instead of a traditional approach.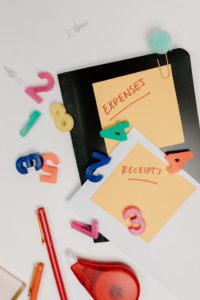 Logical Puzzles with Pictures
These are the easiest ones to master for children. They have objects of various shapes and a single one missing. For example, you would have three triangles which face a certain way and the children would have to select the correct fourth one. The positioning and color of the triangles should signal which one the fourth is, pretty clearly.
These types of puzzles have variations which can be more difficult, so that they can be reused for older and more experienced students. It is a good starting point because it is visual and colorful.
Riddle Me This
Presenting younger students with a simple riddle can help them both in math and logical thinking. For example, the classic if I spent 10 dollars on 5 apples and someone bought one apple from me, how many dollars did I earn back?
These riddles should have very clear statements about the numbers and how much something is worth. Children love these, especially if you draw something like an apple or a thoughtful emoji or anything that they can relate to from their everyday lives (and you can be sure that most of them have access to the internet).
Crosswords – Instead of Words, Use Arithmetic Operations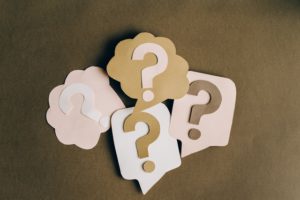 Addition, subtraction, multiplication and division should be used instead of words. Use numbers, but make sure that the operations correspond to the level of your students. Avoid decimals and fractions, not to mention functions if your students are children.
Focus on the basic arithmetic operations and the children should have more fun than they would if it were a standard quiz. Anything that resembles a game is better than quizzes which often have negative associations for students.
Sudoku – Crosswords on Steroids
Sudoku can be very difficult if you have a program that generates a tough one. But, you can have it generate a puzzle which will be adequate for children that you are teaching to. With that in mind, you should still explain what sudoku is about and how they need to approach solving the puzzle. If the puzzle is on a computer, then children might have an easier time adapting, due to software often highlighting mistakes and providing helpful tips.
Children react well to puzzles and games, so math classes should be easier to conduct with these puzzles. You can modify them or find other more suitable ones but these should work for all ages, provided that you adapt them accordingly.