When teaching somebody, you have to adapt to your student's needs. That is easy when you have a single student and when you can dedicate all your time to the individual in the classroom. When you have to teach an entire class of 30 children, things get a bit more difficult. There are so many teaching methods and strategies which you can apply to your class, depending on the type of students you have and the relationship you have with them.
Consider these strategies if you want to make things better in the classroom.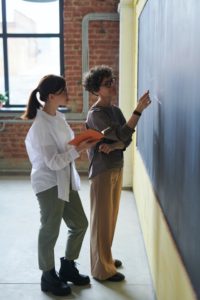 Building Relationships
While it is great to teach students new facts, grammar or whichever science, having a great relationship with your students is even better. Students respond to genuine interest and that is something that could be useful in any classroom.
Extra class activities which do not involve learning are one of the best ways of getting to know your students. The more they trust you the more they will want to learn from you. Everybody responds well to positive reinforcement, so make sure to have fun and be as close as you can to your students, while also remaining a teacher.
Learning Is Best When it Is Relatable
If something seems very abstract and distant, not many students will be able to connect with it, unless they are masters of philosophy or have experience with theoretical physics. Whatever it is that you are teaching, helping your students connect the dots is one of the best ways to learn.
Find parallels in the real world, examples that are all around, that are known to your students. Such examples will make the subject you are learning closer. Whether you are talking about feelings, psychology, literature or science, anything will be easier to learn if the students have something they can relate to from their own experiences.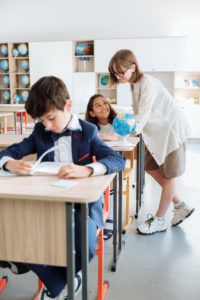 Dedication to the Students – Everyone is Different
You cannot ask all the students to do everything the same way. In time, you will notice that your students are very different and that they do things their own way.
Some are better at focusing, others might have a harder time. Some work better under pressure, others like to do things on their own time. Find the right exercises for them and tweak them to each individual student if possible. That way, they will know that you care, as well as that they can utilize their strengths to learn faster.
Behavior Direction or Management
If there is a party going on in the classroom, the likelihood of learning drops down to a staggering 0%. With that in mind, you have to keep the restless students calm and help the more quiet ones find their footing. Discipline is necessary in a classroom, but it does not need to be a bootcamp nor do you need to be a drill sergeant.
There are no best methods to teaching all students, but there are more optimal methods to teaching students. These ones can help you find your way if you are an absolute beginner. Even long-time teachers should reevaluate their methods from time to time.