We do not often take care of our health as we should. This can lead to bigger problems down the road. Who has time for that, right? Eh, some pain here, some discomfort there, everything's alright, I'm just tired. Yet, after a while, things become chronic and you have to spend days or weeks or even months in therapy.
Not to be too gloomy, but health should be taken seriously. In our modern typing world, the ergonomics of a mouse and keyboard are often forgotten and overlooked, leading to some problems down the road. Here is what you should pay attention to.
Ergonomic Keyboards – A Myth or Truth?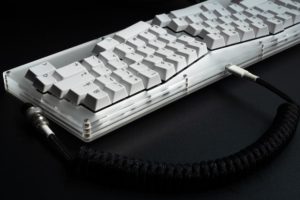 In general, after 25 years of typing on normal keyboards, my own wrists have had not a single problem. That might have to do with all the regular workouts which do include wrist stretching and strengthening.
That does not dispute the fact that an ergonomic keyboard might be a better solution for someone who does not spend a lot of time exercising. An ergonomic keyboard can do much to help prevent wrist pain, not to mention carpal tunnel syndrome if there is too much pressure on your forearms.
Ergonomic Mice – What About Them?
Surely if keyboards have such a low impact, the mice cannot be as impactful? Well, both have a great impact, particularly if you consider that the mouse does not only affect your wrist or fingers. By rotating your wrist and hand, you also engage muscles in the forearm and the shoulder. Both are important and by putting stress on the wrist, you could also be stressing other parts of your body. An ergonomic mouse will help with any wrist pain, so long as it is not too far gone (carpal tunnel).
The Setup is as Important as the Ergonomic Peripherals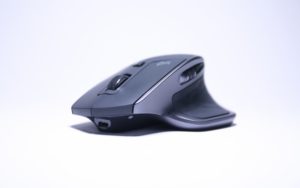 You might have the best keyboard and the best mouse, but if your desk is too high or too low, you will put stress on your elbows, shoulders, back or even wrists. Knowing that, setting up your chair or desk height to the optimal level will help you even more than getting ergonomic peripherals and using them on a desk too high or too low.
Everything matters in this case, especially the depth of the desk. If you have to rest your wrists on the keyboard but your elbows are dangling, then that will cause issues. Getting an ergonomic chair will help even more but supporting your back, wrists, elbows and shoulders.
All in all, ergonomic peripherals can be very helpful if you take the time to set up your desk and chair properly. On their own, they might help a little but they will not take care of the bigger issue at hand.