Learning is a process which we do every single day, though some do it differently than others. With enough focus, learning can be done wherever and whenever. That begs the question, whether video games can teach us anything? The obvious answer is yes, even though some unbelievers will leap to say that they are useless.
Here is how you can learn through video games.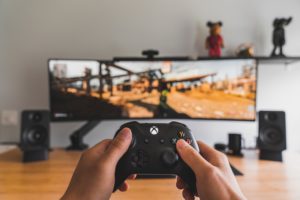 Choices Have Consequences
Some video games make this into a very big deal. Choose between saving a village from getting ransacked or a bunch of children from getting eaten. Oh and one person might go completely insane if you make one of the two choices, while the other choice will have that person die.
Some games have more subtle choices, particularly regarding relationships between factions and companions. Making these choices can be final, as some games tend to teach that there is no going back, while others leave you room to alleviate the situation provided you make another tough choice.
Choices mean responsibility, so video games can teach us that. Role-playing games are perfect for such experiences.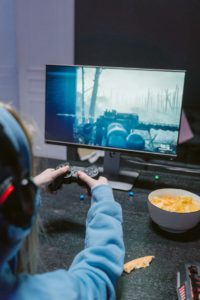 Games Teach Hand-Eye Coordination
It is not strange that most gamers who are very good at one game can translate that knowledge to another. The process of learning is similar, even though the game might be completely different in terms of gameplay. Similar processes apply because most games require knowledge and experience as well as quick thinking, rather than reflexes and speed.
Hand-eye coordination becomes much better in individuals who play video games at an above average or high level. This can also be translated into real world applications, like sports and actions with micro movements, for example, soldering and even surgeries.
Problem-Solving Skills
Most games have puzzles in some form or another. Hack and slash games typically have some puzzles which the protagonist must solve in order to proceed to the next level. Some RPGs have amazing puzzles. Obviously, puzzle-based and point and click adventure games are simply puzzles embedded into a story.
Solving these puzzles and approaching them from different angles can teach a person problem-solving, a very important skill to have in life.
Video games and gaming in general can teach us plenty of things, like how to problem-solve, hand-eye coordination, the responsibility of a choice, socialization, organizational skills, and many more.
Gaming is not bad at all, if one is willing to participate with an attention to details and a critical mind. Also, entertainment is great and necessary, which gaming provides in abundance.