Games, whether that be video games, board games, or online casino games and slots for which we love to use PartyCasino Bonus Code, are something a lot of people love. Video games in particular are played every day by hundreds of millions of people. Some prefer gaming on mobile phones, but serious gamers will play on desktop computers. When we say serious gaming, we usually mean those who want the highest frame rates and those who are planning to become or already are, professionals.
Esports is becoming more and more popular, and esports tournaments are starting to have big companies as their sponsors. With that, the tournaments started having larger prize pools. How large? Well, it depends on the title, but regardless, here are the tournaments with the largest prize pools in esports.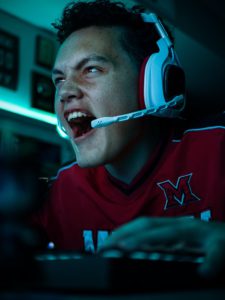 The International 2015-2019
Dota 2 is a video game where you have to destroy the enemy's shiny object before they destroy yours. On a more serious note, Dota 2 is a MOBA, meaning mobile online battle arena, and the goal is to destroy the enemy's Ancient, hence the name Defense of the Ancients.
There are plenty of heroes and gameplay is relatively complex for beginners. Yet, the International, the world championship tournament in Dota 2, has been the highest paying esports tournament for a while now. In 2015, the prize pool was 18 million USD, which increased steadily to 34 million USD in 2019. These tournaments take the top 5 places in highest paying esports tournaments.
Fortnite World Cup Finals 2019 Solo and Duo
Fortnite became very popular all of a sudden. Its cute graphics and cartoonish appearance made the game accessible to children and a younger audience in general. Yet, the world cup in Fortnite pulled a lot of eyes, and both the versions of the finals in 2019 had large prize pools. The solo tournament had a prize pool of 15.29 million USD while the duo version was a mere 15.1 million USD.
It goes without saying that the winners of the 2019 Finals got a bit richer.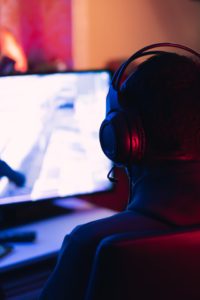 PGI.S 2021 Main Event
Here is one of the newest tournaments, though with a smaller prize pool than the others in the list. Take note that there is another International between this tournament and the Fortnite Finals, sitting at 10 million USD.
The PUBG Global Invitational S. is a tournament with a pretty decent prize pool of 7.07 million USD. PUBG is still a popular game, though other games like Dota 2 and League of Legends and more recently, Apex Legends, seem to overshadow it, at least in terms of popularity if not prize pool.
The LoL World Championship 2018
League of Legends was a game that most people frowned at when it was first released, because everybody called it a simpler, worse Dota. It technically was, but it went its own way, designing smoother animations and their own champions and gameplay. It took a while for LoL Worlds to get going in terms of prize pool, but the 2018 edition had a solid one of 6.45 million USD. Take note that some LoL professionals get paid over a million annually, just as a salary. Those would be the star players, but not all of the money is in the tournaments.
Honor of Kings World Championship 2020
The Arena of Valor comes next after another 2 LoL World Championships. It is another MOBA published by Tencent and is pretty popular in China. The prize pool for this tournament was 4.6 million USD. It is a decently popular game, but falls short of Dota 2, LoL, PUBG, Rainbow Six, CS: GO and many more games.
These are the esports tournaments with the highest prize pools. As we move into the later stages of 2021, it is looking like Dota 2 will most likely be taking another crown in having the largest prize pool.