The development of technology made us progress in ways we did not expect. Some of that progress was actually regression. What we have in mind is the keyboard story. Keyboards had a really interesting way of being developed. For more than 50 years, keyboards were only mechanical.
That means buttons which are completely mechanical and that they have moving parts and are clearly tactile. Tactility means that you feel when you have pressed the button. Some buttons were clicky, and whether you felt the button being pressed or not made no difference, because there would be a clicking noise to remind you.
After a while, production turned to membrane keyboards, where a membrane with conductive contacts was placed over a PCB, and that was a very cheap way of making a keyboard. They lacked everything that people enjoyed about mechanical keyboards.
That begs the question, are mechanical keyboards actually important, or are they just a gimmick for nostalgic people?
Mechanical Keyboards are For Professionals and Enthusiasts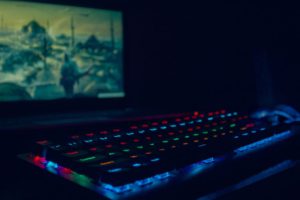 Whether you do any sort of typing or you are a professional gamer, you will want a mechanical keyboard. Firstly, they simply last longer. Secondly, you can maintain them forever, if you keep them away from water. There are water resistant keyboards, so spilling your drink won't be the end of them.
Any key can be changed because unlike membrane keyboards, mechanical ones have individual mounts and connectors for every single key. That makes maintenance and a potential change of keys a pretty simple soldering process.
Membrane Keyboard Did Get Better
Plenty of today's high end laptops have membrane keyboards, but they are of a much higher quality. The most important things for any keyboard are tactility and longevity, as well as the force necessary to press the key. Some keyboards are harder to press than others. Membrane boards are generally linear, meaning you have no tactility. Some are tactile, especially at the higher end of things, particularly more expensive laptops. They tend to last longer and are cheaper to make and they can be smaller, which cannot really be said for mechanical keyboards.
It is All Up to the Buyers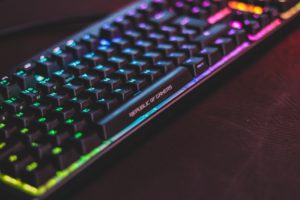 The buyer gets the final say. Whether you want or need a mechanical keyboard is your choice. They will keep producing mechanical keyboards, and some companies have even started reviving famous keys from days gone, like the Alps.
Yet if you do not want to fret over a mechanical keyboard, you should simply buy a membrane one, preferably of a higher quality and you will still be okay for years to come. It all depends on whether the buyer needs a better keyboard and whether it makes a difference for them, whether in typing, ergonomics or for professional video gaming.
Mechanical keyboards are important, in the sense that by design, they reinforce the right to repair and they allow modularity and choice for the user. They are more expensive and for a reason, they last longer and are better in generally every way except size.