You probably see your kids being excellent with games, tech-savvy with smartphones and other devices basically from the day they were born. Older generations remember how hard it sometimes was to get familiar with new technology and different software. The reason lies in the fact that older generations got introduced to technology quite late. Many things have changed since then and we see daily how fast things are still changing and advancing to the point technology means everything – not only technology is available to everyone, it's also that everything is also available online. People rely on the web to find whatever they are interested in, for example dates on when x, y, z is performing, Virgin Games Promo Code if they are interested in sports, free online games etc. However, what makes the internet quite amazing is the fact that it doesn't only provide us with entertainment, but with knowledge as well.
If your children are expressing any kind of interest in learning how things work behind all those apps and websites, encourage them to pursue this desire. Coding for kids has increased in popularity in the past years since this can provide them a variety of opportunities for their future.
Let's quickly go over what coding is and how beneficial it could be if your kids acquire this skill.
What is programming and is your child old enough to start learning it?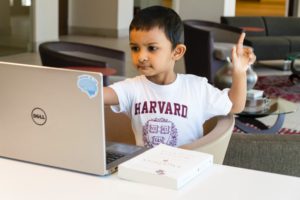 To put it simply, programming is an extremely creative process that involves writing code that will tell a computer exactly what to do and how to do it. Code can be written in different languages, but it is always based on developing logic for a specific product such as a mobile phone application or a game.
Children as young as five can start learning to code. There are different age-appropriate programs, languages, and platforms in addition to numerous online books, courses, and tutorials.
For the youngest learners, there are a few engaging visual block platforms and Scratch would be our recommendation. A bit older children can also start with text-based programming languages appropriate for their age – for example, Python. Coding for children is most usually based on games and is quite fun to learn.
Benefits of coding skills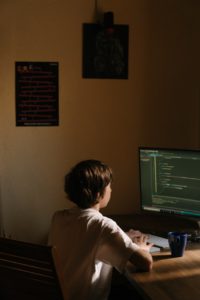 As you can probably imagine by now – learning a programming language and the logic behind every working device in our environment can really help your children understand the world better. Not to mention that it will most definitely positively affect their thinking and problem-solving skills which will ultimately affect the course of their future no matter what they do.
Consider coding as a fun way for your children to learn math. While analyzing data, doing various calculations and logical exercises kids unconsciously develop math skills.
Coding can teach children to be persistent and to accept failure without giving up. Coding is not always fun, finding bugs and fixing them is half of the work. They will gain the ability to learn from their mistakes and try all over again until they successfully finish the task.
One of the best traits of coding is thinking out of the box. Writing a program is all about careful planning, breaking the problem into smaller pieces, and using logic to effectively resolve it. If one solution doesn't work, they will seek another and another until they succeed.
Coding will expand your children's creativity and give them the confidence to experiment. Once your kids are confident enough and encouraged through the feedback they will be motivated to design their own project.
Conclusion
Software development is the future. All industries rely on software. Acquiring coding skills can be a huge advantage when applying for a university or a job. Developers are in high demand and this trend will continue through the next decade at least. If your child opts for a career in software development, they will have many opportunities for professional advancement.