Being fit has become modern society's demand. Of course, staying fit and healthy is more than beneficial and impacts the quality of life, but we tend to forget that being mentally fit is just as important if not essential for our overall lifestyle. Brain controls all the processes in the body and is responsible for its proper functionality. So, just as we exercise to activate our muscles and keep them strong, we should include cognitive training as well.
Learning gets harder as we get older because the brain reaches its peak by the age of 25 and cognitive functioning begins to decline afterwards. Mental activity is actually the key to a successful and happy life. Memory games are said to be one of the crucial methods for maintaining mental sharpness.
In this article you will find 5 activities to improve your cognitive skills, thus improving your memory as well.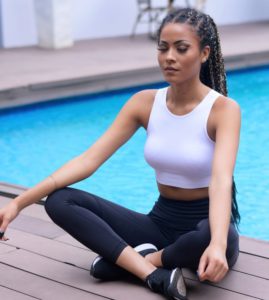 1. Meditation
It is well-known that meditation is focused on controlling your breathing, keeping you calm, thus reducing stress and anxiety. Studies have shown that meditation improves the ability to process information. Therefore, 5 to 10 minutes of daily meditation and breathing exercises can do wonders for your memory.
2. Playing games
In addition to being a good way to socialize, card games or board games improve thinking skills and reduce the risk of cognitive decline in elderly population. Include memory card games to exercise short-term memory and test your recall. Chess can have a massive impact on memory improvement and the speed of processing information. Strategy board or video games develop problem-solving skills and teach you how to think out of the box.
3. Puzzles
Crossword puzzles can be really stimulative since many regions of the brain are activated in vocabulary games. Doing a jigsaw puzzle activates different cognitive functions, such as perception and working memory.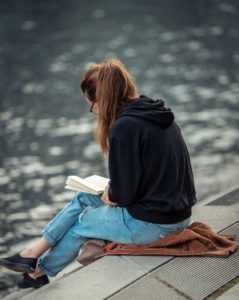 4. Learning something new
Picking up a new skill enhances the memory thus preventing brain aging. Learn a new language or learn to play an instrument. It can also be a sport or a hobby – dancing, painting, knitting, writing, photography etc. Think of something you have always wanted to learn. When learning something new, your brain is engaged in different ways and it is proven that engaging yourself into demanding and challenging tasks can delay the onset of dementia.
5. Reading
In addition to reducing stress and expanding your vocabulary, reading actually protects and increases your memory. Neurobiologically, reading is a demanding activity of many parts of your brain working together.
Regular reading prevents late-life cognitive impairment.
You need to continuously use your brain to keep it agile. Including brain exercises into your daily life will sharpen your mind and play a key role in preventing the brain from any form of degeneration.