Those people who are to any extent connected to the world of gaming, are probably already familiar with the trends and popular releases – for example, 888 Casino Sign Up Offer that people love to use when visiting an online casino. As we all know, the pandemic affected all the industries, the creative industry the most perhaps, causing delays in certain high-profile game releases. Nonetheless, there are so many games you will absolutely love this year – especially video games.
This is our pick of the top 5 video games that have been released in the first half of 2021, re-releases and re-masters included.
Let's start the countdown.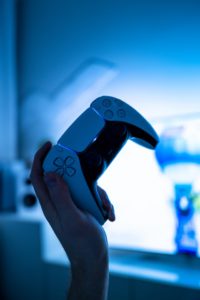 5. It Takes Two (Windows, PlayStation 4, PlayStation 5, Xbox One, Xbox Series X/S)
The latest release from Hazelight Studios is a story about May and Cody, a couple going through a divorce which upsets their daughter Rose. Mysteriously, they get trapped into bodies of two small dolls and they have to navigate through their now enormous house in order to get back into their bodies. It includes a lot of puzzles and fun mechanics and all levels feel different and bring a different theme, so you can never get bored.
4. Returnal (PS5)
In this shooter roguelike video game developed by Housemarque, you play as Selene, a space explorer lost on an alien planet. Every time she dies, she comes back to life and is forced to start her journey from scratch. But, despite the fact the game has no save option, you will enjoy the outstanding graphics and the world full of surprises.
3. New Pokémon Snap (Nintendo Switch)
After 22 years, Nintendo finally released the sequel to the beloved classic among the games. New Pokémon Snap recreates all the excitement of going on a pokemon safari. Even though it is not an innovative game, it's most definitely worthwhile. The basics of the game haven't changed much, but this time you'll not only encounter wild pokemon fighting battles, but you'll also see them enjoying life and doing regular pokemon stuff.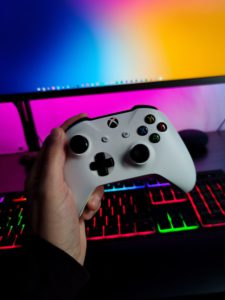 2. Hitman 3 (Windows, PlayStation 4, PlayStation 5, Xbox One, Xbox Series X/S, Stadia, Nintendo Switch)
IO Interactive's Hitman 3 at last brings the conclusion to the story of Agent 47 and the organization behind all his hits. Due to the game's impressive narrative and design, and new things always provided to unlock, you will enjoy replaying this game. Also, all the maps, levels and progress from Hitman 1 and Hitman 2 can be imported enabling you to play every single game from the trilogy within Hitman 3.
1. Resident Evil Village (Windows, PlayStation 4, PlayStation 5, Xbox One, Stadia, Xbox Series X/S)
By far one of the best games from this survival horror game series developed by Capcom. It picks up right where Resident Evil 7: Biohazard left off. Ethan Winters returns as the main character. He lives a quiet life in a new location with his wife Mia, free from the past nightmares. However, another tragedy occurs just as they start building a new life.
A brilliant plot with phenomenal and unbelievably realistic graphics guarantees the ultimate gaming experience.